CMAA World Conference
In usual times:
CMAA's World Conference on Club Management and The Club Business Expo is the Association's most visible event of the year. Over the past several years, audiences of nearly 5,000 have attended CMAA's Conference and Expo, which are held in major cities throughout the United States. While most attendees represent clubs in the United States, the number of attendees from abroad has increased substantially in recent years.
The World Conference fulfills CMAA's mission to provide a variety of unique education opportunities that reflect the latest trends in the club industry. This week-long series of education features Pre-Conference Workshops, seminars, management clinics, round-table discussions, student programs and keynote addresses by distinguished speakers. CMAA members truly profit from the variety of opportunities available at the World Conference and the many hands-on topics that can be easily put into practice back at their clubs.

CMAA World Conference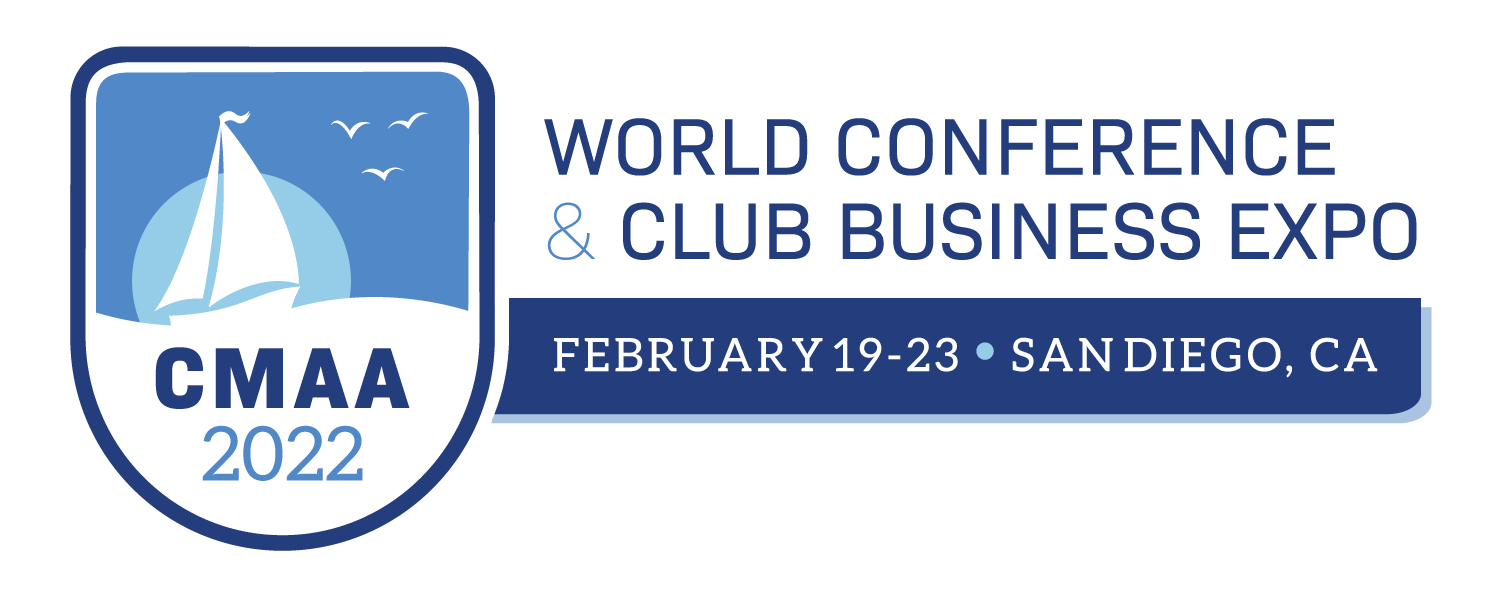 The challenges of 2020 and 2021 have been unparalleled and the demands on club management professionals to adapt, evolve, and improve have never been greater. Your members, your staff team, and your facilities have been put to the test.
Continue to be the leader your club needs by expanding your skills and your industry knowledge, connecting with fellow professionals, and exploring the latest innovations at the only event focused on the business of running a club.
Immerse yourself in five days of stellar educational programming and interactive networking opportunities engineered for your challenges, without the cost of travel or concern about time away.