BOOK CLUB - John DiJulius - The Customer Service Revolution
Event Time:
10:00 am - 11:00 am
This education is a book club and will include a free copy of the book and 3 Zoom Sessions. Participation is limited to the first 100 participants.
6 CMI Credits available. You MUST participate in all 3 events with camera on to get credit.
YOU MUST USE THE LINK BELOW TO REGISTER
DEADLINE FOR REGISTRATION IS JUNE 15, 2021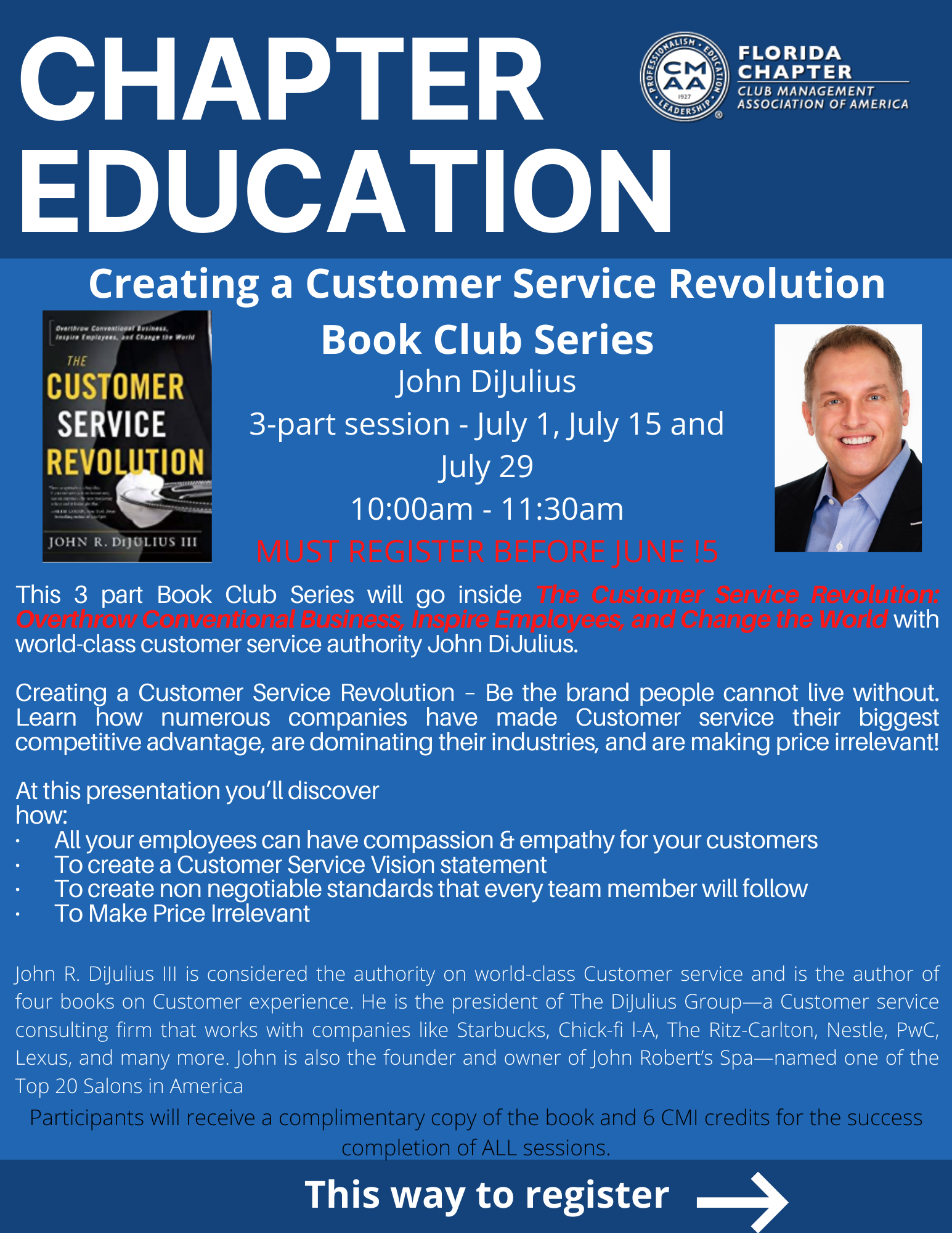 Once you register you will receive confirmation that your book has been sent and you will receive the links to the education sessions.